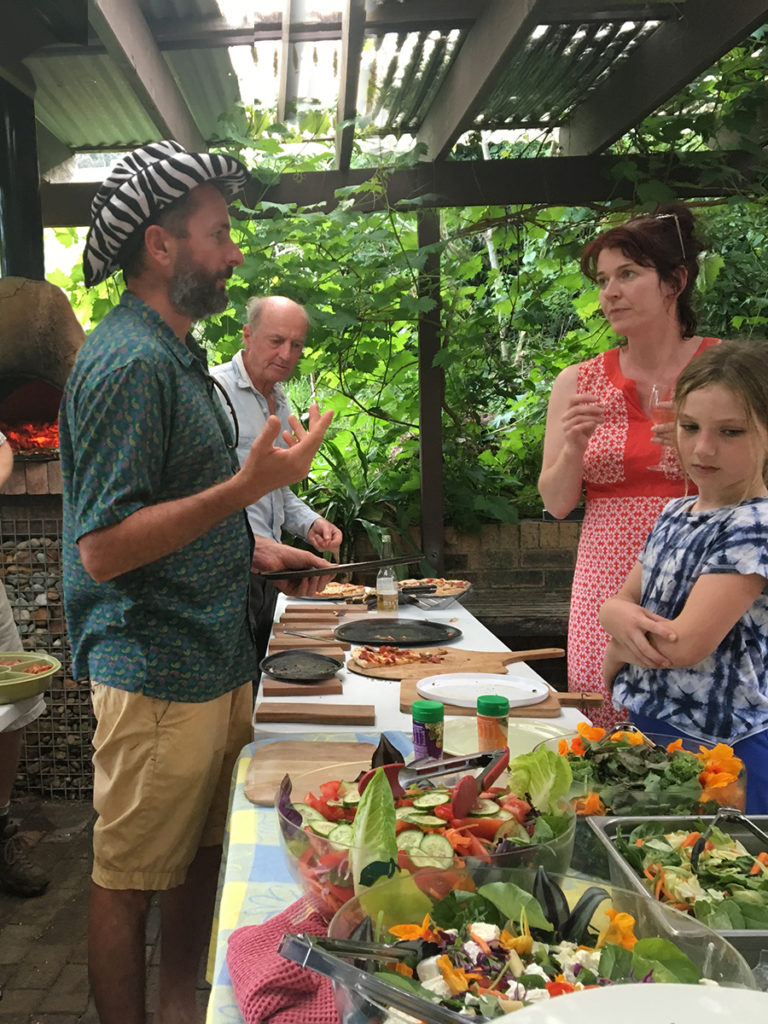 Narara Ecovillage is an intergenerational residential community on the Central Coast of Australia, surrounded by bushland, close to pristine beaches and an hour north of Sydney.
The Ecovillage will have 150+ homes and is to be phased in 3 stages. Stage 1, with houses being built now, includes 42 standard blocks (av 550sqm), as well as 18 townhouse-style homes situated in the heart of the Ecovillage.
Stage 2 will consist of approximately 45 lots ranging in size from 450 to 700 sqm (of which approx. 20 memberships are already subscribed). A draft concept plan has been developed and a Development Application (DA) is being prepared for submission to Central Coast Council and we anticipate the commencement of lot selection later this year (2019). We expect the civil infrastructure works will commence in 2020 and subdivision will likely take place in 2021.
Memberships and Selling Land
Members purchase a minimum shareholding of $30,000. The shares represent the purchase of a share in the community land and buildings owned by the Co-operative. Members can then purchase one or more lots in the project for residence or investment.
Members are required to contribute towards the ongoing maintenance of the Co-operative either through 1 hour of work (eg admin/computer work, lawn mowing or washing up!) In circumstances where this volunteer service is a challenge for members, we do accept a donation of $20 in lieu of each volunteer hour. Members must also adhere to our Community Management Statement.
In the event that a member chooses to exit the Co-operative and sell their property, their shares will be repurchased by the Co-operative and their property can be sold to anyone, even parties that are not current members of the Co-operative. Buyers will however need to become members and buy shares in the Co-operative.
Building Standards
The Ecovillage has established building standards that are designed to create homes which meet the sustainable aspirations of the village. Owners may choose whatever style of building they prefer from the more conventional concrete slab/lightweight frame construction, through to more natural techniques such as hempcrete, strawbale and rammed earth. All designs must meet a minimum NatHERS 7 stars rating. In addition, the building standards score aspects such whether the building materials are sourced locally, their embodied carbon, water efficiencies and more.
We have a group of trained assessors and a Building Review Panel who support all members to achieve a design meeting the building standards.
Ecovillage homes will be connected to the external grid through our approved embedded network, NEV Power. Under the Building Standards, every house is required to have sufficient PV solar panels on the roof to meet their needs, which is connected to a SmartGrid to manage excess power and integration with the grid. The SmartGrid was funded through a million-dollar government grant from ARENA.
NEV Water, an approved IPART water authority, supplies all community lots with 2 water connections: metered potable water for most uses within the house and an unmetered recycled water supply for flushing toilets and garden irrigation. NEV Water also manages waste water collection and treatment on site. The plan is to access potable water and discharge untreated waste water through Central Coast Council, and make use of the villages dam water to supply an unmetered water supply for use flushing toilets and garden irrigation.
Want to learn more?
The best way to find out more about the Ecovillage is to visit one of our events or read our FAQs.
We have a bold and inspiring vision to build a world class Ecovillage.
Our property is extraordinary bushland at Narara, on the Central Coast of NSW, just 1.25 hours north of Sydney's CBD.
Learn more